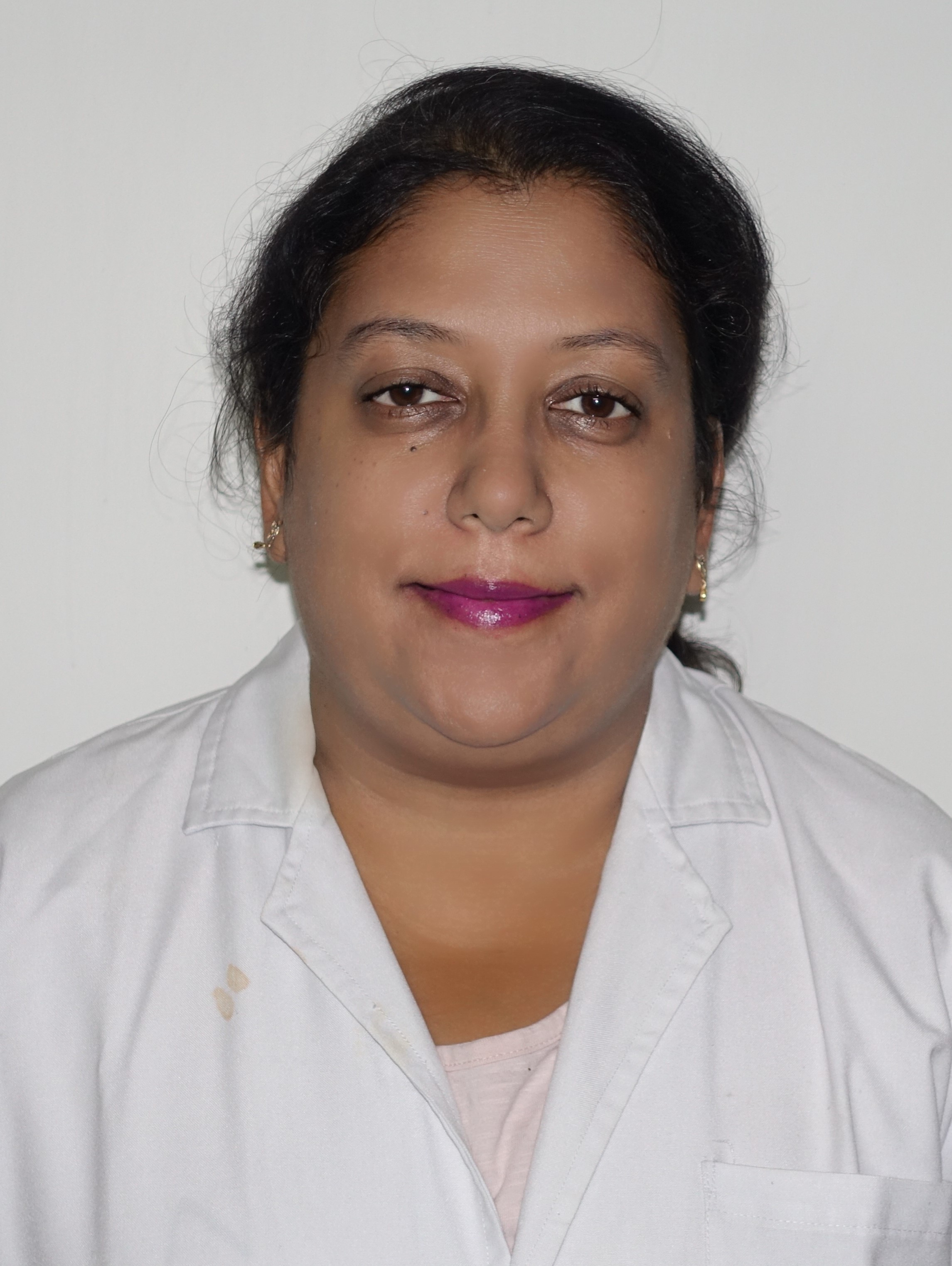 "A smile that dazzles is the result of understanding, planning and delivering the appropriate dental care" - As a dentist it is my commitment to not just meet, but consistently exceed patient's expectations.

Since graduating in 2002 from Baba Farid University of Health Sciences, Punjab, I have tried to gain experience by working in various dental colleges, charitable hospitals and private clinics. This extensive experience allows me to provide my patients with the highest quality of care and personalized treatment. The road travelled so far has been full of struggle and hardships but seeing my patient's sparkling smile is worth all of it.

As mentioned earlier I specialize in pediatric dentistry. TLC Dental is the first and only clinic in Dwarka with an additional pediatric dental chair. Our clinic also has a warm, kid-friendly environment and caring staff, which helps ease the anxiety of the children. We have the expertise to educate child patients and their families and provide appropriate and excellent dental care to children of all ages. We frequently put up free dental check up camps and provide free oral examination cards to school going children.
Our USP
I would say not one, but four key things I would want to highlight as our USP (in addition to excellent facilities at multiple clinical locations)
Our Motto – Tender Love Care, which is what our name signifies and which is what we want to provide to every patient of ours. We want to eliminate the fear associated with a dentist, from the hearts of our patients. We want to provide them good services with a difference and that difference is the tender human touch associated with each of our service. We aim at bringing a smile on people's face when they think of us.


Pediatric dentistry – As mentioned above we provide comprehensive dental treatment for children like pit and fissure sealant, anti-cavity treatment, orthodontic treatment for correcting malaligned teeth etc.


Preventive Care – Preventive care refers to a pattern of nursing and medical care that focuses on disease prevention and health maintenance. So our idea is not only to treat patient post a dental problem, but also to educate them so that they can avoid common dental problems by following some basic things at their comfort. We want to make them aware of the common dental problems and what actions they can take to prevent occurrence of those issues. All of these are clearly highlighted on our website www.tlcdenal.in.


Our Team of Doctors.
A friendly message from the Doctor
---
Hi, there
I want to address the serious issue here "OVERCOMING DENTAL ANXIETY"

Oh my god!!.....Toothache.. Let's take a lot of painkillers, try mommy's home remedies but seeing a dentist...NEVER. Nine out of ten people dread the very thought of going to a dentist. Any dental problem is put off for as long as possible with over- the -counter medication or other home remedies like clove oil, gargling etc. Why avoid the dentist when he is the only one to provide the right solution to your dental dilemma?

The very thought of a dental clinic with all those instruments or the vision of the dentist putting the drilling machine in the mouth unnerves the calmest of persons. The pain killers provide only temporary relief and after a couple of weeks the pain is back with a vengeance. Isn't it easier to address the exact cause of toothache in the first place? Then why do most people postpone seeing a dentist? Because these people suffer from Dental Anxiety
DENTAL ANXIETY is not just a feeling; it is a set of symptoms like palpitation, breathlessness, nausea etc. which a person can experience in varying degrees of severity. These symptoms can't be avoided but can be greatly reduced by taking some small steps. Overcoming dental anxiety will not only help you get the right treatment but will also avoid many infections that can jeopardize your health.

FINDING "YOUR" DENTIST
TRUST is the most important factor in a dentist-patient relationship. If you don't know a dentist you can trust, ask your family members, friends or neighbors. Maybe somebody you know also felt the same anxiety as you but found a competent and friendly dentist who could put their fears to rest. Once you are assured that you will be treated appropriately, you will feel more confident about going ahead with the dental treatment.

GO PREPARED
Help yourself by removing the ' Fear of the unknown' and know what you are getting into. A familiarization visit to the dental clinic can be done- check out the atmosphere and cleanliness of the dental office. Inquire about the duration and technique of various procedures from the staff. You can also read on the Internet about the various treatment options. Lastly, brush and rinse with a mouthwash before you leave so that you are not conscious when facing the dentist.

BRING A FRIEND
You don't have to go through this ordeal alone. Go with somebody you can share your thoughts with; you can chat with - somebody who puts you at ease. Just make sure that this friend does not feel the same way about dental treatments as you do.

VOICE YOUR FEELINGS
Communicating your anxiety and concerns with your dentist is very crucial as it will guide your dentist to use a ' softer' approach. The dentist will take extra precautions and perform the treatment gently. Develop communication channel with your dentist by assigning hand signals- like you can raise your left hand if you experience any discomfort or pain during the procedure.

TRY SELF SOOTHING
Try deep breathing or think of your favorite holiday destination during the treatment. You can also take breaks if you think that the procedure is going longer than anticipated. Only think positive and it will be over soon. Listening to soft music soothes your mind and puts you at ease.

Regular dental care is vital for your overall well being. Do not let your fear of the dentist or any past unpleasant dental experience come in your way of getting that dazzling smile.



"Keep Smiling and be Healthy"
Helpline: 011 69417203
+91 9250934586
Our Dental Clinic Branches:
Sector – 6